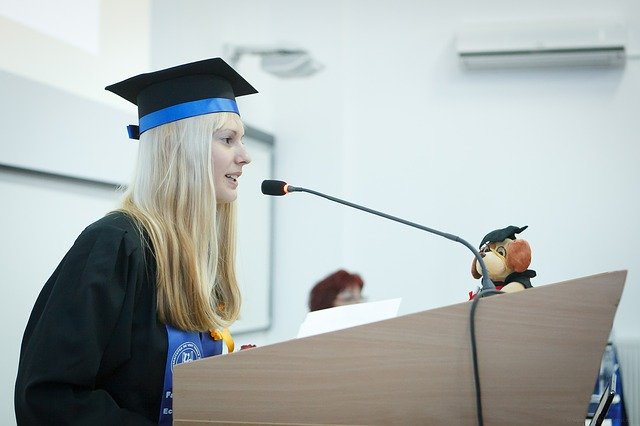 Chinese Universities' Scholarships
Basic requirements
It is true that requirements vary with the university, but there are a few basic requirements that should be known. It is required that applicants comply with the laws and decrees of the Chinese Government and observe the rules and regulations of the related university, as well as be in good health condition. Applicants are not able to be awarded any other kind of scholarship simultaneously. Those applying for bachelor's degrees are required to have graduated from a high school, those applying for master's study are required to own a bachelor's diploma, and those applying for doctoral study are required to be a master's degree graduate, etc.
Type of Scholarships
It is the type of scholarship that determines the application deadline. Usually, those intended to apply for scholarships such as "Freshmen Scholarship", "Degree Scholarship" and "President Scholarship" are demanded to hand in application materials to the scholarship office of the university directly at least three months before the beginning of each new semester. Other scholarships such as the "Outstanding Scholarship", "Yiersan Chinese Culture Scholarship" and "OEC Chinese Scholarship", will be awarded When they are studying at the university in light of students' performance.
Application materials
Applicants are demanded to provide the following documents along with the application: a notarized copy of highest diploma, a photocopy of passport, a passport-sized photo, and other related materials.
Chinese Local Government Scholarships
The local government scholarships are set to fund foreign students and scholars. Altogether 11 scholarships of this type are provided by provisional Government. These are - Beijing, Guangxi, Jiangsu, Jiangxi, Liaoning, Shanghai, Yunan, Chongqing, Dalian, Hubei, Zhejiang.
Basic Requirements
Applicants should be non-Chinese citizens with good health and of proper age. The applicant should observe laws, rules as well as regulations of the Chinese government and Chinese universities. Applicants belonging to different categories should have the required corresponding certificates. (e.g. Applicants intended to apply for undergraduate studies should have completed senior high school with satisfied marks, applicants intended to apply for master's degrees must have a bachelor's degree, so on and so forth).
Application Date
In a general sense, applicants should submit applications once a year during January to April every year.
Scholarship Value
Different governments set different scholarship value according to their regulations. Usually, the scholarship will include registration fee, tuition fee, experiment fee, internship fee, materials fee, accommodation fee, insurance fee, living expenses, supervisor expenses, etc.
The application documents will be examined by the universities and the local government scholarship committee. The university will submit the scholarship letter, the Admission Notice and Visa Application form to the applicants who are confirmed as scholarship receiver three months before the start of the new academic year.
Confucius Institute Scholarship
The Confucius Institute Scholarship Program was established by Hanban/Confucius Institute Headquarters in order to encourage students and Chinese language teachers all over the world to study Chinese or conduct research regarding Chinese language and culture in China.
Eligibility Criteria
1. Outstanding students at Confucius Institutes (classrooms) worldwide; 2. Mandarin teachers and those who intend to become Mandarin teachers and who are devoted to the spread of Chinese language and culture; 3. Outstanding examinees of Chinese tests organized by Hanban/Confucius Institute Headquarters; 4. Outstanding participants of any of the following "Chinese Bridge" Chinese Proficiency Competitions, held for foreign college Students, for foreign secondary school students, or for foreign students in China; 5. Those who qualifies according to certain Hanban/Confucius Institute Headquarters agreements. Applicants must be non-Chinese citizens who are in good health.
Scholarship category and qualification
1. Scholarships for advanced study. Duration is for one semester or one academic year. Applicants are required to have a basic knowledge of Chinese language, and are under the age of 55. 2. Scholarships for Master of Teaching Chinese to Speakers of other Languages. Duration is two years. Applicants are required to have bachelor degrees or its equivalent and under the age of 45.
Supported majors:
Majors supported by Confucius Institute Scholarships (2010) include literature, education, history and traditional Chinese medicine and pharmacy.
Scholarship coverage and criteria
1. Scholarship holders are exempt from tuition, accommodation fees on campus and outpatient medical service; 2. Monthly allowances (CNY Yuan/month) a. Advanced study:CNY1,400 b. Master of Teaching Chinese to Speakers of other Languages:CNY1,700 3. One settlement subsidy, at the following rates (CNY Yuan): a. Students who will study in China for 1 academic year or more:CNY 1,500 b. Students who will study in China more than one semester, but within one academic year: CNY 1,000. 4. Comprehensive Medical Insurance: provided by Hanban/Confucius Institute Headquarters for scholarship students in China in case of hospitalization for serious illness or injury.
Recommended Institutes: For more details, please check Confucius Institute Scholarship website http://cis.chinese.cn.
Application and Evaluation
1. Applicants, please log on to the Confucius Scholarship website at http://cis.chinese.cn, set up an individual account, fill in the application form online, print the form and sign it; then submit it to one of the recommended institutes along with the other application materials before March 31st; 2. The Recommended Institutes will select the best applicants and submit their documents to the accepting institutes. Evaluations will be made by the accepting institutes and the results will be submitted to Hanban/Confucius Institute Headquarters by April 30th, which will make the final selection and award the Confucius Institute Scholarships. 3. Applicants may check their application process and results at any time through the individual accounts they have set up on the Confucius Institute website.
Application Documents
Applicants must submit their documents according to the following instructions (all in duplicate):
1. Application form for Confucius Institute Scholarship: log on to the Confucius Institute Scholarship website, fill in and submit the form online; then print and submit it; 2. Photocopy of passport photo page; 3. Application statement: include applicants' Chinese learning background and study plan in China. It should be no less than 200 words. Print and sign it in Chinese or English. And for Masters of Teaching Chinese to Speakers of other Languages applicants, please give a detailed plan for your study and research in China. 4. Chinese proficiency certificates: a copy of the HSK results is strictly required when applying for the Master of Teaching Chinese to Speakers of other Languages; 5. Diploma and transcripts: to be issued directly by the educational administration office of the school/university, with an official stamp. Documents in languages other than Chinese or English must be accompanied by notarized translations in Chinese or English. Applicants for Master of Teaching Chinese to Speakers of other Languages are required to submit two letters of recommendation in Chinese or English by professors or associate professors.
Approval
1. Hanban/Confucius Institute Headquarters will inform the recommended institutes and accepting institutes of the scholarship 2. The accepting institutes will send both the letter of acceptance and the certification of scholarship to the applicants.
Contact Information
Division of Scholarships, Confucius Institute Headquarters / Hanban Address: 129, Deshengmenwai Street, Xicheng District, Beijing, 100088. Fax:+86-10-58595937 Email:scholarships@hanban.org Confucius Institute Scholarship Website:http://cis.chinese.cn HSK and HSKK Website:http://www.chinesetest.cn
Chinese Government Scholarship
In order to promote the mutual understanding, cooperation and exchanges in politics, economy, culture, education, and trade between China and other countries, the Chinese government has set up a series of scholarship programs to sponsor international students, teachers and scholars to study and research in Chinese universities. China Scholarship Council (CSC), entrusted by the Ministry of Education of People's Republic of China (MOE), is responsible for the enrollment and administration of Chinese Government Scholarship programs. Academic programs of Science, Engineering, Agriculture, Medicine, Economics, Law, Management, Education, History, Literature, Philosophy and Arts in 252 designated Chinese universities are available to scholarship winners.
Categories
Chinese Government Scholarship programs sponsor international students, teachers and scholars to undertake degree studies (bachelor, master or PhD) or academic research in China.
Duration
Chinese Government Scholarship covers both major study and Chinese language (preparatory) study. The duration of each program.
•    Undergraduate programs :Academic year 4-5; Chinese language (preparatory) up to 2 years ; Duration of Scholarship 4-7 years •    Master's programs: Academic year 2-3; Chinese language (preparatory) up to 2 years ; Duration of Scholarship 2-5 years •    Doctoral programs: Academic year 3-4; Chinese language (preparatory) up to 2 years ; Duration of Scholarship 3-6 years
Full Scholarship
•    A fee waiver of registration, tuition, laboratory experiments, internship, and basic textbooks. •    Cost of experiments or internships beyond the program curricular is at student's own expense. •    Cost of books or learning materials other than required basic textbooks is at student's own expense. •    Free on-campus dormitory accommodation.
A living allowance at the following rates( per month)
undergraduates: CNY 2,500; master's students & general scholars: CNY 3,000; doctoral students & senior scholars: CNY 3,500. Scholarship recipients registering before the 15th of the registration month (the 15th included) will be granted the full living allowance of that month. Recipients registering after the 15th of the registration month will be granted half of the living allowance of that month.
One-off settlement subsidy
•    CNY 1,000 for new students who will study in China for less than one academic year; •    CNY 1,500 for new students who will study in China for one academic year or above. •    Outpatient medical service and Comprehensive Medical Insurance and Protection Scheme for International Students in China.
One-off inter-city travel reimbursement
A hard-seat train ticket (hard-berth train ticket for overnight trip) will be reimbursed for scholarship students traveling from the port of entry to the city of the host university or Chinese language training (preparatory) school upon registration; from the city of Chinese language training (preparatory) school to the city of the host university upon finishing the Chinese language training (preparatory)study; from the city of the host university to the nearest port of departure upon graduation. Partial Scholarship: One or some items of the full scholarship.