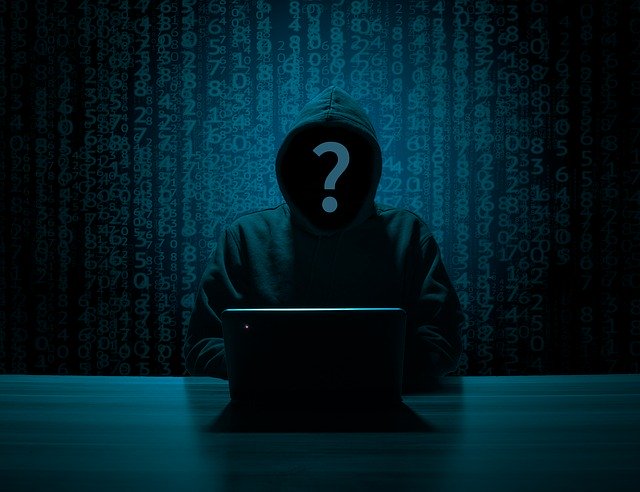 Can China's universities provide programs taught in English?
Yes. There are bachelors, master and doctorate programs taught in English at China's universities. And they are mainly MBBS, business programs, engineering programs and computer science and technology.
Do I need to have English proficiency certificate IELTS or TOFEL to get admission?
No, the English proficiency certificate (such as IELTS or TOEFL) isn't mandatory for all the universities.
Can I apply for the university directly?
Yes, you can directly apply to the university but we advise you – not to apply directly to the university. To apply directly to universities, you have to handle everything by yourself, what is not so easy. We have a professional team to help you and process everything professionally for you. When applying directly to an overseas university, the process can be complicated and confusing, not to mention the time-zone, language difference and processing complication.
How many universities recruit foreign students in China?
There are nearly 1000 universities in China can recruit international students but around 300 universities are internationally recognized. Therefore, it will be difficult for you to search right school and right program.
Why we suggest not applying university directly?
The procedure is quite complicated. Most universities do not provide online application and it's difficult to complete application in right way. You need to download the application form, transfer application fee from the bank, and deliver application documents. And you won't be able to track your application status.
School teachers cannot provide high-quality and timely service. University admission committee is processing thousands of applications every year. So attempting to get response towards your questions about entry requirements, program details and your application status could take a while. Many students complain that nobody replies their email, no one answers their calls or even some teachers cannot communicate with English.
Admission package (admission letter , JW202) might get lost during delivery. Normally, the university mail students' admission package by air mail. It's slow and easy to get lost. If this happens, you will miss the chance for studying in China.
Can I apply through any local agency?
Yes, you can apply but there is no such difference to apply directly by yourself or apply through a local agency. We advise you not to apply for China's universities through a local agency. There are also few other reasons –
1. The agency charges you high service fee
2. It might recommend bad-quality school to you
3. It cannot provide necessary help when you encounter problems in China.
Is there an entrance examination for bachelor programs in China's universities?
There is no entrance exam for most universities. Currently, there are 6 universities organize students to take entrance exams for bachelor programs. They are Peking University, Tsinghua University, Renmin University of China, University of International Business and Economics, Fudan University and Shanghai Jiao Tong University.
Can students with O-LEVEL or IGCSE apply for Bachelor programs in China?
Normally, the basic requirement for China's bachelor programs is high school graduate, which equals to the accomplishment of 12 years' study. O-LEVEL or IGCSE does not meet this requirement, thus students with this two results are not qualified for China's bachelor programs.
When should I apply? / What's the application deadline?
Applicants should apply for their chosen program at least three months before starting date, that means you have to apply before July. It is important to check the deadline for your chosen course(s).
If you want to apply for scholarship then you have to apply from Jan to April.
What's the procedure to apply through China Schooling?
You can follow the link to see the procedure to apply through us –
http://chinaschooling.com/application-procedure/
What fees should I pay during application?
You need to pay the application fee which is directly charged by the university. After having admission letter you need to pay for DHL cost, what's secure and faster than airmail.
What are the payment methods?
You can pay through Paypal or Western Union, Visa, Master Card.
Bangladeshi students can pay us through Bkash and local bank account.
Can I pay the application fee after I get admitted?
No. The universities require students to pay the application fee during application; otherwise, your application won't be processed.
Is application fee refundable?
It is non-refundable. Application fee is charged by the university. Once you submit your application, it will be processed by the university. No matter you are accepted or rejected, the application fee is non-refundable.
What's our service charge?
Our service fee is very low, Compared to local agents, which charge hundreds of dollars or even thousands. We don't take any service fee for self-paid students except MBBS. We take few service fee for scholarship students.
Why do we provide low service fee?
During the study period in China – We realized lots of students from Bangladesh have been cheated by local agents and students paid huge amount of money to get admission into Chinese Universities. Many of them sold out their properties to pay the service charge of agents, where as to get admission in China's university won't cost them not more than 250 USD (including application fee and parcel fee). To stop this unethical process and assisting students we started our journey.
As a company in China, our operation costs, such as rent, and school communication costs, etc., are much lower than overseas corporations. We understand the value of students' money because we were, we are students.
How long does it cost for the university to deal with my application?
Processing time for Chinese language application is less than degree program application. Normally, you can get the admission decision in 2 to 4 weeks for Chinese language application. But the universities deal with degree programs application at a certain time. Usually, applications for fall semester will be processed after February, and the processing time is from 1 to 2 months. This also depends on your qualification and the number of applicants.
What should I do next if my application is accepted?
We will email you the application status. If it's "ACCEPTED", it means the university is processing admission notice and JW 202 form for you. It takes about 1 to 6 weeks. We will inform you to confirm the mailing address once receive the admission package from the university.
In addition, you also need to do the following things:
a) Visa application
b) Buy air-ticket.
c) Prepare luggage
Do we have Scholarship Service Fee?
Yes, we have processing fee for scholarship students.
How Much Can This Scholarship Save for You?
Full Scholarship could even save you tuition fee, accommodation and monthly allowance which is up to $30,000-$40,000 in total. Partial scholarship could even save you tuition fee and accommodation or only tuition fee, which is up to $10,000-$20,000.
Do students need to pay deposit for applying scholarship?
Yes, to secure yourself and our service – you have to pay deposit.
Why students need to pay deposit?
Because of low service fee many students provide us their documents but after having admission successfully, few of them deny to come. If you deny accepting then your deposit won't be refundable. To stop this kind of incidents we asked for deposit from students. If you don't pay the deposit then we won't process your documents.
Can I Get Refund If I Didn't Get the Scholarship?
If you failed to get the scholarship, we refund you all you have paid ( except Application Fee)
If I failed to get the scholarship then application fee refundable?
No, because the application process for this scholarship is complicated and hard to deal with. We need a very long time to help you apply it. As a result, it is not refundable.
Can I do part-time job in China?
Yes, beside study you are allowed to do part-time job in China but you've to take permission from university and police station. Only long term students are permitted to work but not more than 20 hours in a week.