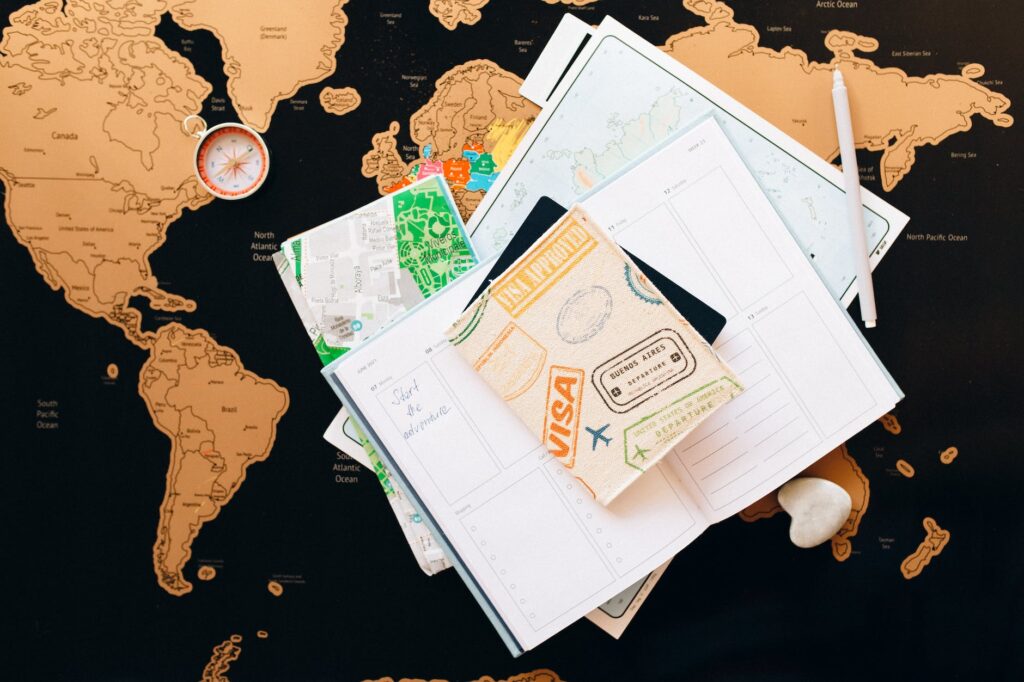 Are you an international student with aspirations to study in China? Navigating the Chinese visa application process can be challenging, but fear not! We've prepared a comprehensive guide to help you every step of the way.
Step 1: Understanding Chinese Visa Types
China offers various visa types tailored to different purposes. Here are the main ones you need to know:
X1 Visa (Long-Term Study – Over 180 Days): Designed for students enrolling in extended courses in China.
X2 Visa (Short-Term Study – Up to 180 Days): Ideal for those with shorter study commitments.
F Visa (Exchange, Visit, Study, and More): Suited for individuals engaging in a wide range of activities, including exchange programs.
L Visa (Travel or Summer/Winter Camps): If you're planning to explore China or participate in seasonal camps, the L visa is the way to go.
Important Note: When studying in China, it's crucial to apply for a study visa, specifically the X visa. Here's why:
X1 Visa: This long-term visa can be converted into a residence permit within 30 days of entering China.
X2 Visa: It's a short-term, non-convertible visa, allowing a single entry and a maximum stay of 180 days.
If you're an international student, it's crucial to secure a Study Visa (X visa). Attempting to convert a Tourist Visa (L Visa) after entering China may require re-entry, which is not recommended for a hassle-free experience during your studies or travels in China.
Step 2: Gathering Required Documents
Before you begin your visa application, ensure you have the necessary documents ready. Here's a checklist:
Passport: Your original passport should have a minimum of six months' validity and blank visa pages. Don't forget to provide photocopies of the passport's data and photo pages if they are separate.
Visa Application Form and Photo: Complete the Visa Application Form and attach a recent color passport photo. Ensure you follow the specific photo requirements.
Proof of Legal Stay or Residence Status (if not applying in your home country): If you're applying for the visa outside your country of citizenship, provide the original and photocopy of your valid certificates or visas related to your current stay, residence, employment, or student status.
Photocopy of Previous Chinese Passports or Visas (for former Chinese citizens with foreign citizenship): If applicable, provide your previous Chinese passport and a photocopy of its data page. If you've held Chinese visas before and want to apply with a renewed foreign passport, submit photocopies of the previous passport's data and photo pages, along with the previous Chinese visa page. If your name on the current passport differs from the previous one, provide an official name change document.
Step 3: Applying for Your Visa
Now that your documents are in order, it's time to apply for your Chinese visa. Follow these steps:
Complete China Online Visa Application Form: Visit the China Online Visa Application website and fill out the application online. This step is mandatory for all applicants, except those applying for visas to Hong Kong SAR of China and Macao SAR of China. After completing the form, wait for a preliminary check.
Appointment for Visa Submission: Depending on your application status, you may need to schedule a video interview or an appointment to submit your documents at the Embassy. Some applicants, such as diplomatic or official passport holders, might be exempt from appointment requirements.
Step 4: Visa Submission and Collection
When it's time to submit your visa application, remember these key points:
Appointment Confirmation: Make sure you've booked an appointment and arrive at the Embassy at the scheduled time.
Required Documents: Bring the specified documents, including your original passport, Appointment for Visa Application Submission (AVAS) Confirmation, Visa Application Form of the People's Republic of China, ID photo, and original or photocopy of supporting documents (if requested).
Please note that applicants with ordinary passports may be required to have their fingerprints collected.
Step 5: Payment and Passport Collection
Finally, for payment and passport collection:
You'll receive a pickup form when you submit your documents at the Embassy. This form is essential for collecting your passport.
Visa fees must be paid with a bank card; cash payments are not accepted. Accepted bank cards include VISA, Master, China Union Pay, and International Cards.
By following these steps, you can confidently navigate the Chinese visa application process, ensuring your journey to study in China is a seamless experience.
Note: The visa application procedure and required documents may vary from one country to another. Therefore, we strongly advise individuals to visit the official website of their respective Chinese embassy to obtain comprehensive details regarding the specific visa application process.
Keywords: Chinese visa application, China study visa, X visa, visa proce international students, Chinese Embassy guidelines, study in China, visa appointment, visa submission, visa collection
#ChinaVisaApplication #VisaApplicationChina #ChineseVisaProcess #ChinaVisaRequirements
#VisaToChina #ChinaEmbassyVisa #ChineseVisaProcedure #ChinaStudyVisa #VisaForChina #ChinaVisaGuide #ChinaVisaDocuments #VisaInterviewChina #ChinaVisaAppointment #ChinaVisaRules #ChineseVisaTips