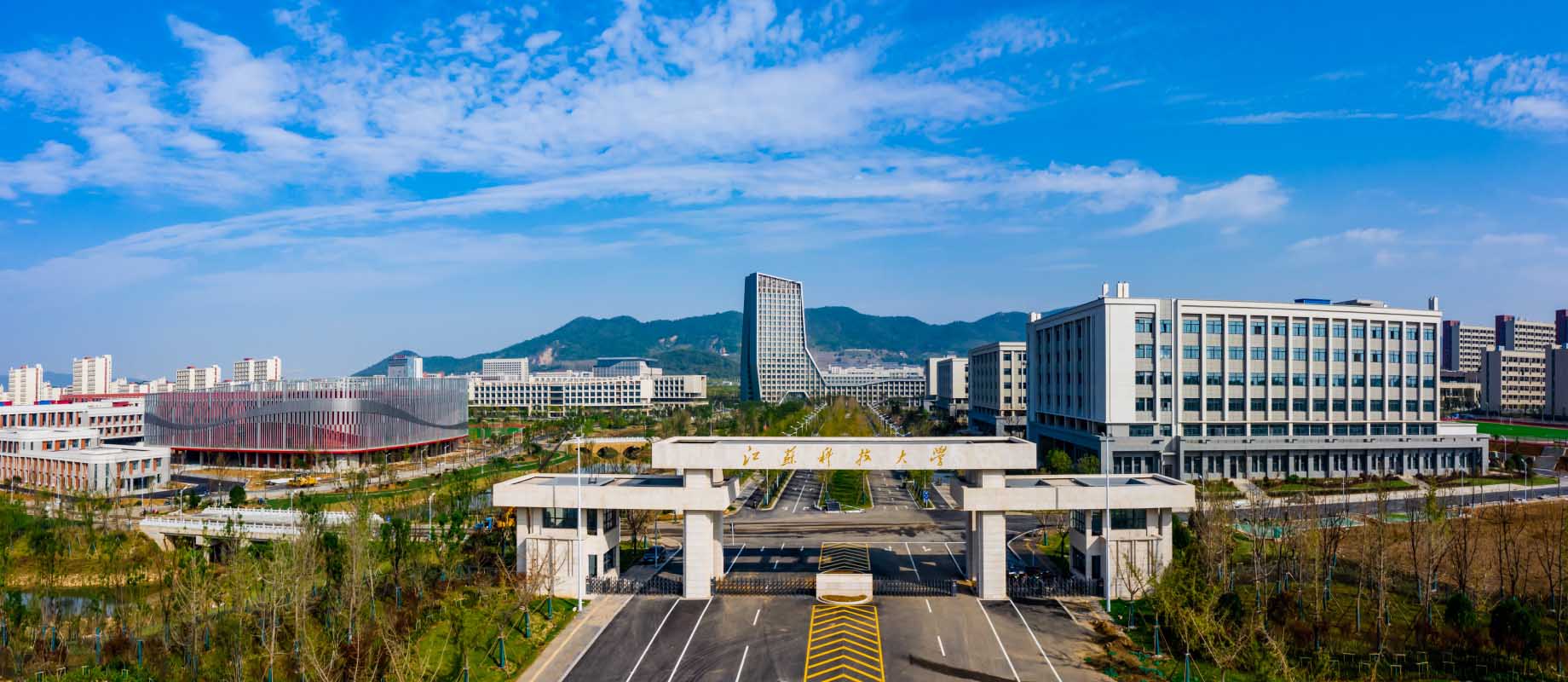 Jiangsu University of Science and Technology (JUST) is situated in the picturesque and historic city of Zhenjiang, in the Jiangsu province of China. The university is known for its strong focus on engineering and is particularly renowned for its programs in shipbuilding, marine engineering and sericulture study. It has been recognized by the Ministry of Education as one of the top institutions for engineering education in China.
The university has adopted the motto of "diligence, virtues, experience, and practice", which reflects its commitment to providing students with a well-rounded education that emphasizes practical skills and hands-on experience. Additionally, JUST has embraced the Belt and Road Initiative as its mission, and is dedicated to contributing to the well-being of Chinese society and promoting global development.
Jiangsu University of Science and Technology (JUST) boasts a faculty body of over 1,300 members, including 190 professors, 630 associate professors, 2 members of the Chinese Academy of Engineering (CAE), 1 distinguished chair professor, 2 young talents from the "Thousand Talent Program", and more than 140 top-notch professors, innovators and leaders at both the provincial and national level.
Since 1978, JUST has been enrolling undergraduate students and has been authorized to award master's degrees since 1993 and doctoral degrees since 2008. The university offers 11 disciplines that grant doctorate degrees, including a Post-Doctoral Research Center, and 71 disciplines that confer master's degrees. In the field of engineering and material sciences, JUST ranks in the top 1% of ESI. The university also has 5 journals, such as Journal of Jiangsu University of Science and Technology (Edition of Natural Science), Journal of Jiangsu University of Science and Technology (Edition of Social Science), China Sericulture, and Science of Sericulture and Modern Flour Milling Industry.
The faculty places a strong emphasis on research in the key scientific fields of naval architecture, marine engineering and sericulture studies, as well as the cultivation of talented engineers with a keen sense of innovation for selected industries both domestically and internationally. As a result of graduating more than 140,000 talented students, JUST has earned the title of the "Cradle of Chinese Shipbuilding Engineers".
Honors and Awards
JUST has received funding for 2 national key research projects from the Ministry of Science and Technology.
The university has also been granted funds for a high-technology research project in shipbuilding by the Ministry of Industry and Information.
JUST has been awarded the first prize for achievement in a tertiary education research program by the Ministry of Education.
The university has also received the first prize for science and technology in Jiangsu province.
JUST has been honored with the prize for its contributions to scientific discoveries twice.
The university has received recognition and awards for 17 of its sericulture research programs.
In July 2014, JUST was honored to provide self-cultivated mulberry seeds as gifts during President Xi Jinping's visit to Cuba.
JUST has been awarded numerous honorary titles for its safe, garden-like campus environment, its civilized and harmonious atmosphere, and for its achievements in developing capable, patriotic, and innovative young minds.
Jiangsu University of Science and Technology (JUST) has established strong and comprehensive partnerships with various institutions, government sectors, and enterprises within China. With the goal of becoming more globally engaged, JUST has initiated a variety of scientific and educational cooperative programs with partners from various countries and regions, making its campuses increasingly diverse communities. JUST's College of Overseas Education has established ties in scientific research and education with countries such as Russia, Ukraine, the United States, the United Kingdom, France, Australia, India, and Japan. These cooperative activities range from joint education programs and faculty exchanges to joint research projects. JUST is becoming increasingly open to the world.
Throughout its long history of development, JUST has significantly contributed to the Chinese shipbuilding industry and the modernization of national defense. The core values of JUST have been developed and refined to truly capture its essence, which is embodied by the traditions of generosity, patriotism, and ambition. Our guidelines for the new era include pursuing truth and excellence, cultivating talent, academic prosperity, and serving our country and society. JUST is currently working towards becoming a first-class university in the field of shipbuilding.
If you would like to apply for Jiangsu University of Science and Technology then you are welcome to contact us. We will assist you to have university admission and scholarship.