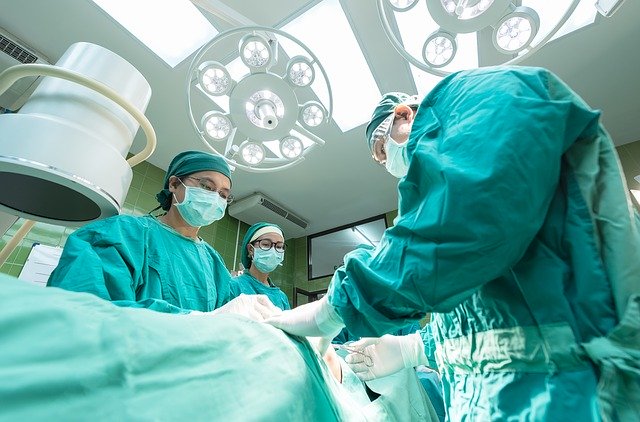 MBBS in China: Study Medicine at top-ranked Chinese universities and receive globally recognized medical education. Explore the opportunities to advance your medical career with MBBS programs in China.
Selecting universities also need to look at other factors such as cost, the cost may be offered in different universities, go for one that offer a competitive rate and at the same time maintains high quality. You also need to consider the cost of living, accommodation; meals and transport will form a big portion of your spending as a student, go for an area where costs are relatively low.
Before studying MBBS in China, you have to know which universities are listed in your country and recognized WHO or your country medical council and so on .
MBBS IN CHINA – ADMISSION REQUIREMENTS
1.    Applicants should be between 18-25 years old, healthy
2.    Have completed the senior high school (12 years education) course with good marks
Bangladeshi students need (HSC)> GPA 4.9; Indian (10+2)>80%; Pakistan (FSC)     Above 700; Sri Lankan (A level) >70%, or with 2B 1C ; African countries (Higher secondary) >70%, or with 2B 1C
3.    Have solid financial support to afford the study and living expenses in China;
4.    Chemistry, physics, biology, English are compulsory subjects, maths is a reference subject for admission evaluation
List of Institutions and Scale of Enrollment for-
Undergraduate Clinical Medicine Programs Taught in English for International Students
(The English translation is for reference only. In case of discrepancy, the Ministry of Education of P.R.C. reserves the authority for final interpretation.)
首都医科大学 CAPITAL MEDICAL UNIVERSITY
天津医科大学 TIANJIN MEDICAL UNIVERSITY
河北医科大学 HEBEI MEDICAL UNIVERSITY
大连医科大学 DALIAN MEDICAL UNIVERSITY
中国医科大学 CHINA MEDICAL UNIVERSITY
吉林大学 JILIN UNIVERSITY
哈尔滨医科大学 HARBIN MEDICAL UNIVERSITY
复旦大学 FUDAN UNIVERSITY
同济大学 TONGJI UNIVERSITY
东南大学 SOUTHEAST UNIVERSITY
南京医科大学 NANJING MEDICAL UNIVERSITY
苏州大学 SOOCHOW UNIVERSITY
浙江大学 ZHEJIANG UNIVERSITY
温州医学院 WENZHOU MEDICAL COLLEGE
山东大学 SHANDONG UNIVERSITY
青岛大学 QINGDAO UNIVERSITY
郑州大学 ZHENGZHOU UNIVERSITY
武汉大学 WUHAN UNIVERSITY
华中科技大学 HUAZHONG UNIVERSITY OF SCIENCE & TECHNOLOGY
中南大学 CENTRAL SOUTH UNIVERSITY
中山大学 SUN YAT-SEN UNIVERSITY
南方医科大学 SOUTHERN MEDICAL UNIVERSITY
广西医科大学 GUANGXI MEDICAL UNIVERSITY
四川大学 SICHUAN UNIVERSITY
重庆医科大学 CHONGQING MEDICAL UNIVERSITY
西安交通大学 XI'AN JIAOTONG UNIVERSITY
新疆医科大学 XINJIANG MEDICAL UNIVERSITY
南通大学 NANTONG UNIVERSITY
福建医科大学 FUJIAN MEDICAL UNIVERSTIY
安徽医科大学 ANHUI MEDICAL UNIVERSITY
南昌大学 NANCHANG UNIVERSITY
广州医学院 GUANGZHOU MEDICAL UNIVERSITY
佳木斯大学 JIAMUSI UNIVERSITY
北华大学 BEIHUA UNIVERSITY
宁夏医科大学 NINGXIA MEDICAL UNIVERSITY
汕头大学 SHANTOU UNIVERSITY
兰州大学 LANZHOU UNIVERSITY
昆明医学院 KUNMING MEDICAL UNIVERSITY
徐州医学院 XUZHOU MEDICAL COLLEGE
宁波大学 NINGBO UNIVERSITY
潍坊医学院 WEIFANG MEDICAL UNIVERSITY
大理学院 DALI UNIVERSITY
厦门大学 XIAMEN UNIVERSITY
石河子大学 SHIHEZI UNIVERSITY
江苏大学 JIANGSU UNIVERSITY
三峡大学 CHINA THREE GORGES UNIVERSITY
扬州大学 YANGZHOU UNIVERSITY
辽宁医学院 LIAONING MEDICAL UNIVERSITY
河北联合大学 HEBEI UNITED UNIVERSITY
暨南大学 JINAN UNIVERSITY
泸州医学院 LUZHOU MEDICAL COLLEGE
川北医学院 NORTH SICHUAN MEDICAL UNIVERSITY
Note: University list is taken from Ministry of Education