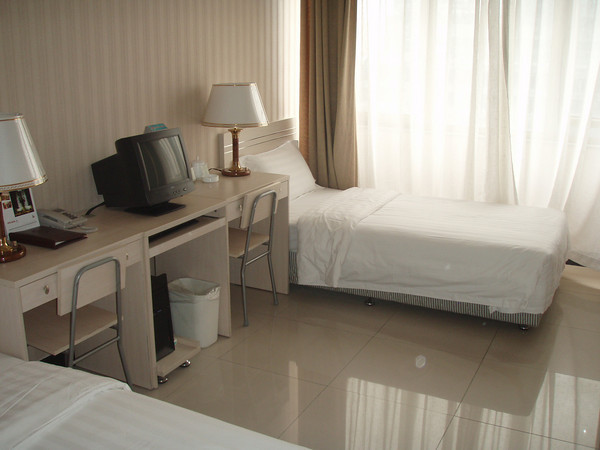 International students in China can choose to live in the university's hotel or dormitory. You can also live off campus with the permission of your school.
On Campus Accommodation
Dormitories on campus are usually equipped with all the facilities that you may need, including: lockers, bedding, AC, TV, inexpensive or even free Internet access, toilet, shower facilities, hot water, etc., as well as communal kitchens and refrigerators. Dormitories generally offer single rooms, double rooms or deluxe rooms. You may also request for your own roommate if you want. The cost of accommodation may vary from RMB 25 to RMB 150 per day, depending on the university, the city or the type of room.
Off Campus Accommodation
International students can also choose to live off campus. English listings for rental accommodation/roommates can be found on expat websites, and estate agents are easy to find in China. The cost of renting off campus varies considerably depending on the location and condition of the apartment – you check the local listings to get a sense of the prices before you arrive. Housing costs in smaller cities are considerably less. Bargaining rental rates is acceptable practice in China.
Applications for accommodation should be made to the universities before coming to China. There are many kinds of dormitories in universities, and the prices differ from each other due to the furniture and facilities. International students should apply before arriving in China. If you want to come with your families, you should consult the university in advance. Otherwise, you should take care of the accommodation by yourself. Students can live off-campus with the permission of the university, but should register at the local public security office within 24 hours upon arrival.
The cost of living is relatively low in China. Daily commodities are all at very reasonable price and you can live at a rather comfortable life in China with smaller budget. Generally speaking, living in the most modernized cities like Beijing and Shanghai can cost 500 USD a month while the expenses of living can be lower than 300 USD in some smaller cities such as Qingdao, Dalian, Jinan and Nanjing etc. If you live in university campus then it could be 800USD to 2000 USD in a year to base on room condition, university location and different facilities.