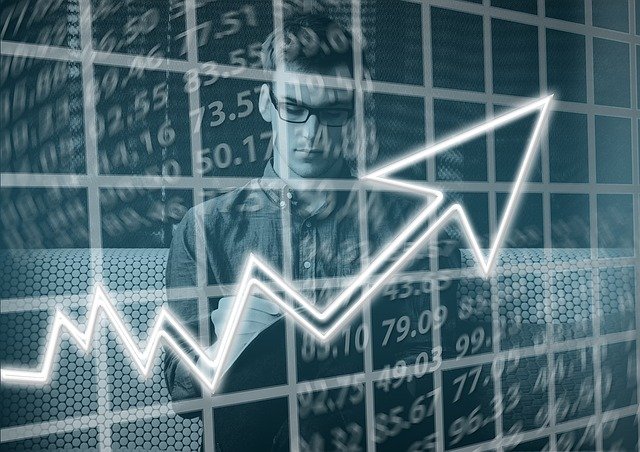 Are you still hesitating on studying business in China?
Writer Mark Tutton quotes Patrick Moreton, managing director of Washington University's Olin Business School's executive MBA program at Fudan University in Shanghai: "We know China is likely to be one of the most significant centers of economic growth in the next 50 years. For that reason, studying business in China, knowing how to do business here, being connected to the business community and knowing how to handle its problems are very good skills."
Indeed, Market Liberalization has brought China's economy forward by leaps and bounds. China has changed enormously over the last 20 years while it turns into the world's second largest economy after the U.S in 2010. According to Economy Watch, in 2010, China's GDP growth was 10.456 percent, totaling USD 5,745.13 billion, and is expected to increase 11.79 percent in 2011 to USD 6,422.28 Billion. Forecasts for 2015 predict China's GDP to reach USD 9,982.08 billion, growing 10-12 percent per year between 2010 and 2015.
The boom of China's economy directly attracts numerous merchants and international students to invest in this land and to study business in China. According to the figure of the Bureau of Statistics of China, there are more than 610,000 foreign companies invested in China. Almost all the world top 500 companies do business in or with China with a large proportion of these international groups choose to base their regional headquarters in Shanghai, Beijing or other cities in China. Meanwhile, most of the CEO, CFO and CMOs are keen on studying business in China.
Now what about you? Are you ready to grasp the opportunity of studying and starting business in China?
You need to understand the totally different economic system, get to know the unique Chinese business culture like "Guan Xi" (relations), establish delicate relationships with the local enterprises and businessmen. In fact, it is very hard for a foreigner to manage all of these issues in China without a real understanding of the Chinese way of doing business. One of the useful and practical ways is to take business programs or courses in China's universities. Studying business in China will help you get insights into Chinese market, increase your Chinese market sensitivity and grasp the business opportunities as well as access to local business and political relationships and resources.
To meet the practical needs of international students, many Chinese universities have opened high-quality English-medium business and trade courses utilizing their excellent educational resources.You may wonder how to apply a business course in China's universities and actually no matter you are currently in China or abroad, you can easily contact us .
Just as China is in a dynamic state of change, Chinese business schools also find themselves in the position of meeting the future challenges facing the world economies. After several educational reforms and self-adjustment, the business education has been improved and reached the international standard regarding the teaching vision, English-taught course & program, faculty, etc. Most Business programs and courses in China bear a vision to advance management knowledge and develop business leaders for China market and the global society, and these schools seek to enable its international graduates to develop and implement responsible and innovative successful business solutions on how to work with or in China through their educational initiatives.
Chinese business schools offer various business courses and programs for international students. If you are considering working in or with China as a marketing director in international enterprises after graduation, programs which are career-oriented like, Bachelor of Business Administration (BBA), MBA program, Business, Accounting taught in English are very suitable for you. Or you may be also interested in business-oriented programs like Bachelor's programs of International Trade (BIT), and other related programs.
Most of the full-time professors in Chinese business schools have earned doctoral degrees from world renowned universities complemented by rich consulting experience on the world-leading enterprises, bringing a wealth of knowledge and international angles into the classroom. You may also meet some special professors who are the CEO, CFO or CMO from IBM, Mercedes-Benz, and Siemens; they have experiences in different industries such as clothing, food, and auto cars. Their bi-cultural insights, rich experience and vivid teaching style help international students deeply understand how to business with or in China.
To learn more about universities' reputations, applicants can refer to University Rankings